Speaker: Dr. Weinian Shou 寿伟年, Professor, Indiana University, School of Medicine (IUSOM)
Host: Dr. Ge Jiang
Time: 10:00AM,Friday, Dec. 13 2019
Venue: Auditorium, Y Building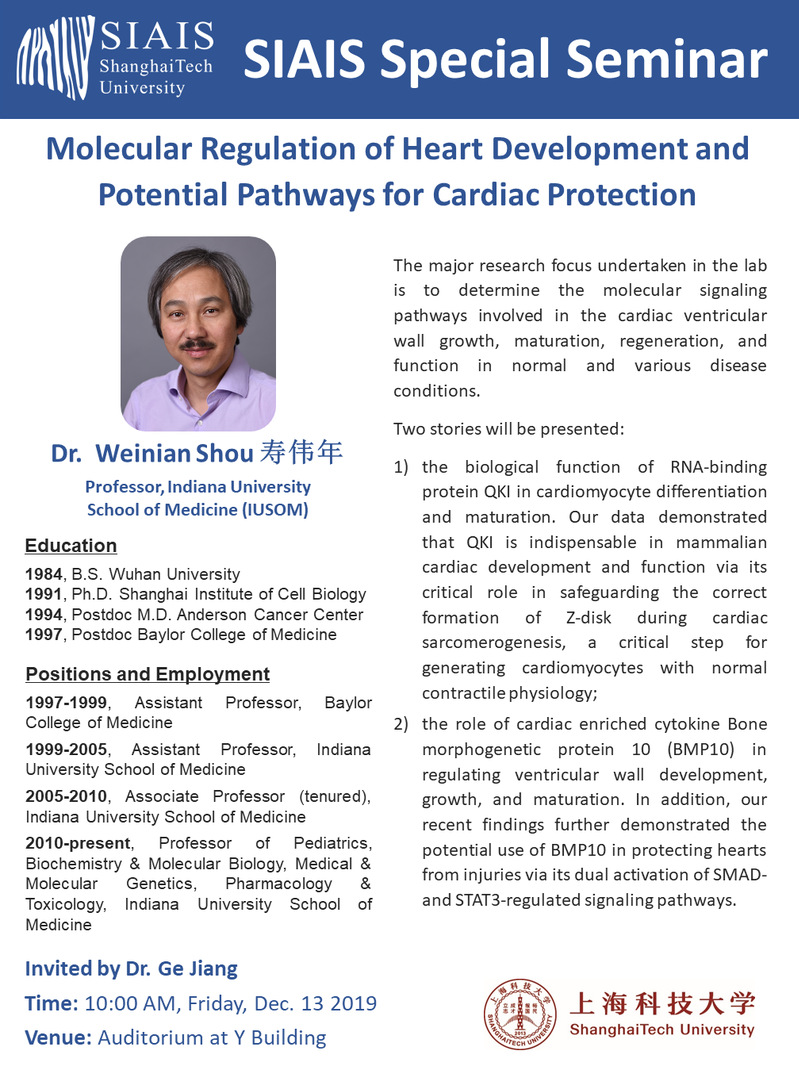 Abstract:
The major research focus undertaken in the lab is to determine the molecular signaling pathways involved in the cardiac ventricular wall growth, maturation, regeneration, and function in normal and various disease conditions.
Two stories will be presented:
1) the biological function of RNA-binding protein QKI in cardiomyocyte differentiation and maturation. Our data demonstrated that QKI is indispensable in mammalian cardiac development and function via its critical role in safeguarding the correct formation of Z-disk during cardiac sarcomerogenesis, a critical step for generating cardiomyocytes with normal contractile physiology;
2) the role of cardiac enriched cytokine Bone morphogenetic protein 10 (BMP10) in regulating ventricular wall development, growth, and maturation. In addition, our recent findings further demonstrated the potential use of BMP10 in protecting hearts from injuries via its dual activation of SMAD- and STAT3-regulated signaling pathways.